Sydney Pimmon: Smudge Another Yesterday (Preservation - 2009)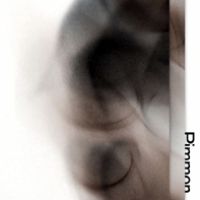 Une autre fois sous le pseudonyme de Sydney Pimmon, Paul Gough signe un ouvrage d'une musique électronique opaque : Smudge Another Yesterday, masterisé par le guitariste Giuseppe Ielasi.
Huit pièces, qui révèlent dans le meilleur des cas une ambient vaporeuse, obsédée par les voix : Come Join the Choir Invisible ! en appelant autant aux travaux de Krzysztof Penderecki qu'au souffle continu de Jacques Coursil ; Don't Remember, chant de Kazumi à l'inquiétude balbutiante ; It Will Never Snow in Sydney, voix factice évoquant davantage le theremin de Clara Rockmore.
Lorsqu'il se montre moins préoccupé par des voix qui pourtant l'obsèdent, Pimmon monte les uns contre les autres bourdons tremblants et nappes sonores au grain rugueux (Evil Household Ceremony, Hidden), ou se satisfait de pseudo-paysages à l'éthéré plus naïf (Dervieux, Oh Whollsee). Une fin en champs magnétiques mis à mal par quelques mélodies, et Smudge Another Yesterday s'efface en distingué.
CD: 01/ Come Join the Choir Invisible ! 02/ Evil Household Ceremony 03/ It Will Never Sniw in Sydney 04/ Don't Remember 05/ Hidden 06/ Dervieux 07/ Oh Whollsee 08/ Some Days Are Tones >>> Sydney Pimmon - Smudge Another Yesterday - 2009 - Preservation.