Interview of John Eckhardt

John Eckhardt drives many (and different) projects but can take his time to work on each : thus he did for Forests, the recording that follows his brilliant Xylobiont. In conversation, the musician suggests that other works are to be expected... But when? [VERSION FRANCAISE]

... In the late 70s / early 80s in Germany, audio play cassettes were popular among kids and incredibly well produced. There were top notch theatre actors speaking and music composed and recorded specifically, which is probably among the first I have consciously heard. I can still remember the microscopic details and gold brown color of the carpet I was lying on, flat on my belly and listening for hours. And I also recall my mother sitting down at our white stand up piano every once in a while, playing and singing at the same time, beautifully and melancholy.

As soon as I kind of got the alphabet, I started ordering from thick vinyl mail order catalogues. So with some extra "musical pocket money" from my parents, I started buying records aged six when the Neue Deutsche Welle just started to explode. An incredibly interesting, sometimes very bizarre musical world even on an international scale that lasted some five years and whose influence can still be felt today. My first record was a 12" of Der Komissar by Falco, who kind of rapped in German with a strong Austrian accent over a pretty cool beat. I think he died in some car accident in Dominican Republic.
When and why did you begin to play music ? Like I said I was a music junky aged six at the latest. We took piano lessons as kids, but our parents were really not very strict and it was pretty much up to us to discuss with our teacher what we would like to play. With me, it was among basic classical stuff some boogie woogie that kept me practicing for a few years. It actually had some nice, repetitive bass line playing going on in the left hand!
When eventually neither my sister nor me were interested in the piano any longer, the lessons were just cancelled and the piano eventually got sold during a move. So for a while, during which I devoted a lot of energy to action sports, music was limited to my unquenchable thirst for music listening and exploring. A few years later during high school, I picked up a spare guitar from a musician friend. I really liked jamming on it and decided it would be good to get my own instrument and take some lessons. However, I was listening to bands with interesting bass in it at that time, such as Fugazi (Repeater) or Red Hot Chili Peppers (from Freaky Styley to Blood Sugar Sex Magic), and I decided it would be more interesting to pick up bass playing right away!
My first teacher was influential and supporting, and I started jamming with local Fusion Jazz and Funk bands, which was the most nerdy bass guitar thing you could get into. I was hooked on bass and when I started considering a musical career, that teacher encouraged me to pick up playing double bass as well, so as to not end up with a spectrum too narrow. So I got my first double bass and that was it, I was completely hooked.
Through the records I borrowed on a weekly basis from my bass guitar teacher, I was already getting more into Jazz. The jazz double bass teacher I started studying with then motivated me to invest some time into learning the basics of classical playing at least as a thorough technical foundation. So again, I was exposed to something new that I would get completely immersed in and passionate to learn. I practiced quite a bit and started joining local jam sessions. When it was time to apply and choose an academic program a couple of years later, it was only quite shortly before the deadlines that I preferred a classical training over a jazz program. I figured it would make for the steepest learning curve in many areas, form a solid foundation and that it would not keep me from playing jazz around it or afterwards. Which it didn't.

What were your musical influences at the time ? Each day and period in my life, there has been some kind of music that I was in some way passionate about, but which was in a more or less constant state of flux. However, it could often be considered contemporary. I am fortunate to have listened to the New German Wave when it happened, to speed metal when Master of Puppets and Reign in Blood came out, I listened to Hip Hop when Public Enemy released It Takes a Nation of Millions… and Gang Starr Step in the Arena, I went to my first Jungle party the very moment when it came over from the UK in '93, and so on. So in retrospect, the magic of discovery was always a driving moment. And even though it is hard work a lot of the time, I am thankful that the professional life I created for myself reflects and accommodates this need for freedom and development relatively well.
In a sense, to practice true diversity and curiosity today is artistically hardcore and also sustainable. It challenges everybody including and especially yourself to look above the edge of your own plate, in a world that is millions of years old, but that is right now undergoing one of its few massive mass species extinctions. Such developments can more often than not be broken down to a narrow logic of capitalist efficiency, creating a pressure against natural variety on certain levels. Music and art are no exception.

How would you describe the music you're playing nowadays ? Let's note that you're leading different projects... I would think that a lot of my own music follows an ingredient formula of "bass, space & time" and could be described as a personal mix of tomorrow's and stone age listening. I am interested in bringing together artistic sophistication with very archaic, primal phenomena and ways of doing things. An important basis of expression, the artistic gesture I am interested in, is closely connected to the contemplative act of sensual observation - rather than architecture or expressive spontaneity.

Can you let me know more about this "bass, space & time" concept. How did this influence your play? An enjoyable aspect of playing essentially different kinds of music – e.g. baroque vs. dub – is that you have opportunity to learn about how different the priorities can be that are at work, that help a certain kind of music into existence, and which are responsible for its audible shapes distinguishing it from another kind of music. A music about "bass, space & time" for me is both physical and spectral, contemplative and archaic. It necessarily devotes less energy to delivering "direct" information to the listener (e.g. melody or compositional decisions) in favor of conveying atmospheres and different flows of time. It directs attention to space and takes care of not just going there to occupy it with constructive and expressive gestures.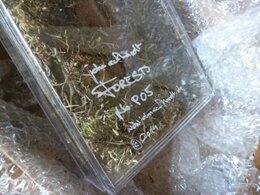 A project such as Forests could let us think this is about Soundscape, as described by R. Murray Schafer…I am not trying to avoid reminiscence with actual forest soundscapes, if they come up as an occasional by-product – which can hardly surprise if your focus is the musical contemplation of ecological, geological and evolutionary functions at work in the forest. But soundscapes as such are not of primary importance or inspiration for Forests, and I don' think there is too many of them in this album. My focus is on the abstraction, on the exploration and pervasion of the meanings that those evolutionary functions can take on for music.
And that is not even for the sake of making music. I would consider myself a syn-aesthetic personality in many ways (even if not in the pathological sense of the word – like, seeing purple when hearing an a flat minor chord). For me, the artistic value of an artistic statement often increases with the validity it has for other states of being and doing – with its potential for analogies that are an important agent of learning, understanding, going deeper and discovering new horizons.
However, there is a notable exception that seems to slip by some listeners at first (most likely because of the crossfade from the instrumental sound): the last minutes of Forests consist of field recordings produced in the forest of Staksund with a microphone on the inside of my instrument. It was a very windy day, so all I did is crank up the mic and record the wind in the strings. I think people have difficulties believing that the sound of the strings in that part is only due to the wind and not to actual playing. All I do there is hold my instrument!

What is the story of Xylobiont? How did Evan Parker release this record on psi? I made these recordings for myself, not really considering a release but maybe gathering my musical ideas for a near future recording. In the fall of 2007, I was involved in a rather large musical theatre production in the city of Dresden, in a big "Festpielhaus". I was there for some three weeks and felt a bit too absorbed by yet another one of those projects. I decided I really wanted to use my time between rehearsals well, and come home with something new in my pocket. So I sought out an accessible side space each night and turned on my wave recorder. I listened to the new recordings every night, maybe made some notes about what's good and what to discard, and set out again the next day.
As Evan Parker's solo work was inspiring in terms of his dynamic instrumental approach, I thought it would be thrilling to get some sort of feedback from exactly him. Through a common collaborator I received his contact. He wrote thanks and that it would take a few months until he could listen to them. When that time drew near and with my own distance to the whole recording process, I came to the conclusion that, despite some technical flaws owed to the spontaneity of the whole project, it would be worth trying to release these recordings the way they are – rather than going to a studio and try to play "better", with a more "ideal" technical setup.
When I wrote him a message, intended as a reminder, I included that I want to release the music the way it is, not really thinking that he would do it himself, but nevertheless offering it and asking for some general advice on where to potentially release it. It turned out that he had just listened to it (along with my Xenakis recording) and he said he would be happy to release it on his label. I was thrilled.


Are you listening a lot to improv – as you've played recently with Barre Phillips, too ? The contact to Barre came about more from a general "creative bass player" side of things. He was very supporting of my work in several ways, and over the nearly five years I have worked on Forests, that was a serious encouragement. I mean come on, Barre Phillips?! He is at the very root of many things that we free bass players do today. I am very thankful to somehow be part of his cosmos, and the Crossbows project was completely his idea. So I got to meet him finally, along with a bunch of other incredible, younger bass players of today that I had not known in person, down in his dreamlike place in Provence.
Improv is an important and natural part of what I do and also of many things I am interested in. Especially during the time when I actually discovered the musical world where the practice of improvisation is crucial, I did listen to quite a lot of it.
Today it feels a bit as if a successful improvisation is so perfect that I don't feel the necessity to listen to it – also before the backdrop of the recent decades packed with such a variety of improvisational music. It reminds me a bit of my relation to John Cage – discovering his world was a true revelation that has influenced my own ways irreversibly up to this day. But once I get to that point, my desire to listen to the exemplifications of a specific approach and its capabilities decreases. Similar things are true for hardcore compositional music. So it is not necessarily a bad thing to listen to less of it.
Basically, composition and improvisation represent opposite, however dear ends of my musical spectrum. These days I enjoy listening and making music that finds its own, deliberate spot in the spectrum between those poles - complex mixtures of determination and improvisation, and music where the question of how it is produced is difficult to answer, or removed to the background. I think I enjoy a kind of mystery about whether something is improvised or composed.
I also play contemporary music in all its shades a lot of the time. When it is time to pick a record these days, more often than straight compositional or improvisational music it will be Akkord, field recordings of West African music, Popol Vuh or some 90s Tribe Called Quest.
Then, what about your other projects... Because of my strong interest in sound system culture of different facets, in various kinds of electronic music and recently also in Krautrock, it was inevitable to bring the bass guitar back in at some point. I have been investing quite some work into my project Forresta that follows the above, general ideas with just a bass guitar and live electronics. The possibilities are almost too bottomless and I could spend years making ever new pieces. It brings in an enjoyable contrast to double bass playing, where you often have a relatively poor ratio of physical input and volume. With Forresta, it is almost the opposite: my actual playing is often rather minimal, but I perform at a relatively high volume with a lot of low end, which reveals important, very potent aspects of bass frequencies that you don't want to miss out on if you spend your couple of decades on planet earth as a bass player!
Relating to the ideals of experimentalism and of always having areas of larger scale learning, I also find it inspiring to work with an instrument that I do not play terribly well from a technical or academic view point. With the bass guitar, my music is less technical and I can practice being relatively new to something, also due to the prominence of the electronic processing - which on the other hand gets pretty technical in itself, and because of the pedals, demands things from my feet, too.
My favorite way to perform Forresta's music has been in Visual Bassic, my collaboration with analog light projection artist Katrin Bethge. We have a syn-aesthetic approach to our respective arts and feel fascinated with how the other is working in their complementary medium. It is one of those rare instances where both of us can repeatedly do something 100% suited and dear to us, individually and mutually, which then gets even multiplied into something beyond the sum of its parts through the process we engage in. This collaboration has also seen a lot of development and dealing with ever new ideas from both of us, and I think it can continue for a long time without ever getting boring.
I have been going to clubs (Jungle, DnB, Dubstep, Dancehall…) all my adult life and Fatwires combines that processed bass guitar playing with my produced beats. However, in order to be able to finish "Forests" on top of my busy free lance schedule, I had to cut down time wise on some of that rather explorative work, and I really cannot wait to get back into it. In the meantime though, I have developed some strong ties to Berlin based drummer Eric Schaefer. We are like two-bodies-one-brain when it comes to bass & drums riddims, and some of my best energy for that musical area shall feed into our future collaborations.
Other than those solo projects and close collaborations, I have always been working on and off with dozens of people and groups from various ends of today's music spectrum, even involving classical and jazz. Within an enjoyable stylistic variety, ensemble performance of contemporary compositional music has certainly been one of the professional feet I have been standing on. The scene is somehow still on the fringes of the strong, more classical music oriented musical culture in Germany, as compared to the more off culture or jazz related improv idioms. If it is a high level performance in "new music", the conditions are usually more suited to people that have not really learned anything to make a living outside of music like myself, but still want to be doing something interesting. Of course this activity also relies on classical music training, the readiness to read a lot of music and put it together rather quickly.
That makes for a lot of group playing in that area, however. With large solo projects such as Forests on top, I regret not having been able to invest more time into new, more personal collaborations recently. The compositional music work has a lot of strengths and fascinating aspects, but tends to be more institutionalized, a bit more technical and less creative, especially in relation to its own agenda of being forward thinking and independent, and in the light of having done it for many years now. So I have plenty of ideas lined up for new projects with new people, and as soon as the last box of moss has been packed and shipped, I shall dive right into it.
John Eckhardt, propos recueillis en septembre 2014.
Guillaume Belhomme © Le son du grisli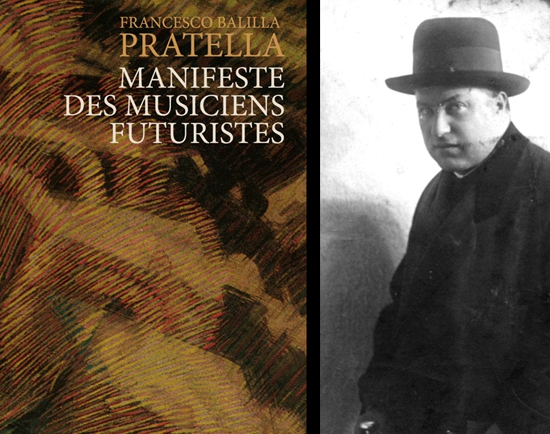 Commentaires sur Interview of John Eckhardt