Joe Fiedler : The Crab (Clean Feed - 2007)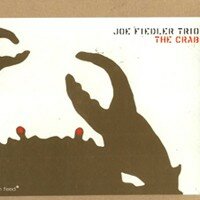 De New York, où il trimballe ses influences variées – de la musique latine au jazz d'avant-garde –, le tromboniste Joe Fiedler, échappé des grands ensembles de Charles Tolliver ou Satoko Fujii, expédiait récemment The Crab, disque enregistré en trio aux côtés du contrebassiste John Hébert et du batteur Michael Sarin. Dès l'ouverture, voici révélés les ingrédients du mélange : jazz emporté, constructions défaites, fièvre latine, brin de soul et de funk, enfin, ironie encartée. Dans les pas de Ken Vandermark, le trio donne un sursaut d'efficacité à la démarche du crabe.
CD : 01/ The Crab 02/ Trout Stream 03/ Don't Impede the Stream 04/ For Albert 05/ Jesse's Little Freakout 06/ A Frankfurter in Caracas 07/ Split Tone 08/ New Rugs 09/ H.B.
Joe Fiedler - The Crab - 2007 - Clean Feed. Distribution Orkhêstra International.
Commentaires sur Joe Fiedler : The Crab (Clean Feed - 2007)