Eric Dolphy : In Europe 1961-1964 (Impro Jazz, 2006)
Les captations vidéo mettant en scène Eric Dolphy sont assez rares. Réunissant deux d'entre elles, In Europe 1961-1964 donne à voir le saxophoniste et clarinettiste dans des situations différentes.

Menant son quintette, d'abord, pour le compte d'un show télévisé allemand datant de 1961. Court, le programme fait défiler quatre titres, dont une version du God Bless The Child de Billie Holiday, solo concentré de clarinette basse, et un Blues In The Closet rendu par les seuls George Joyner (contrebasse) et Buster Smith (batterie). Ailleurs, Dolphy intervient au saxophone alto, distribuant des aigus déchirants autant qu'il impose son sens du silence auprès du jeu du trompettiste Benny Bailey (Blues Improvisation).

Trois ans plus tard, Dolphy est de retour en Europe en tant que membre du sextette de Charles Mingus. Habité, il investit à l'alto le polyrythmique So Long Eric ou emplit des dissonances sorties de sa clarinette Orange Was The Colour Of Her Dress, Then Blue Silk. Galvanisant des partenaires pourtant avertis (Dannie Richmond, Clifford Jordan, Jaky Byard, Johnny Coles), il fait preuve d'un aplomb altier, donnant une nouvelle jeunesse à Take the « A » Train, en lui appliquant quelques postures libres.

Brut et intelligent, In Europe 1961-1964 concrétise et complète l'autre référence vidéographique concernant Dolphy: Last Date, excellent documentaire signé Hans Hylkema.
Eric Dolphy : In Europe 1961-1964 (Impro Jazz / Socadisc)
Edition : 2006.
DVD : 01/ Geewee 02/ God Bless The Child 03/ Blues in The Closet 04/ Blues Improvisation 05/ So Long Eric 06/ Orange Was The Colour Of Her Dress, Then Blue Silk 07/ Owl 08/ Take the « A » Train
Guillaume Belhomme © Le son du grisli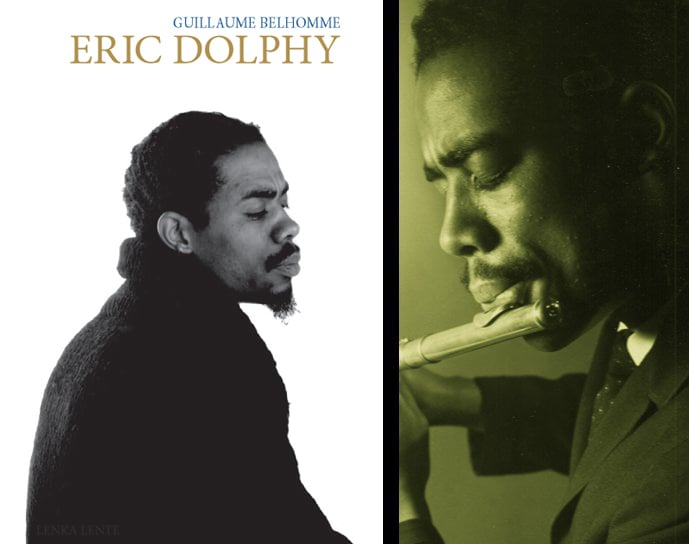 Commentaires sur Eric Dolphy : In Europe 1961-1964 (Impro Jazz, 2006)